Pool Cage & Screen Enclosure Painting of South Florida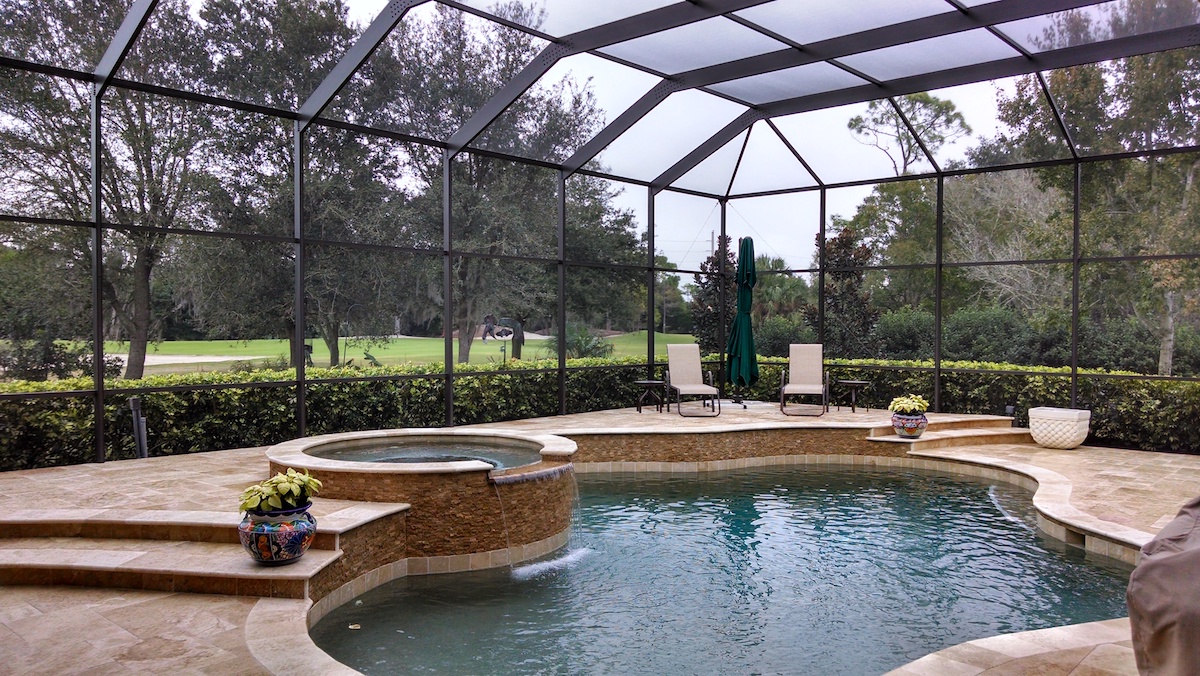 Welcome to Screen Enclosure Painting and thank you for visiting our site and for considering our services. We aim to provide our customers with an affordable solution to a common backyard problem: pool cages and pool screen enclosures that are in need of a facelift. Screen Enclosure Painters are based out of Lantana, FL. and service homeowners from Fort Lauderdale, Pompano, Boca Raton, Delray, Lantana, Palm Beach, and Jupiter.
Bringing your Screen Enclosure Back to Life
Exposure to UV rays, intense heat, and heavy rainfall often cause damage to the paint and sealant of pool cages and aluminum structures in our area. A heavy amount of salty air in South Florida also takes its toll on metal fasteners that are used when building aluminum structures.
We specialize in striping your aluminum pool cage down to it's original form and repainting and resealing the cage for increased aesthetic appeal, durability, and protection.
We've been repainting and restoring aluminum pool cages since 2005 and have developed a process that involves stripping and cleaning the old cage, applying specially formulated paint, and using upgraded fasteners and bolts to ensure longevity.
Save Money
New or rebuilt screen enclosures waist valuable resources and cost more than refurbishing your current cage.
We use paints and sealants designed to blend in with your backyard and restore your cage to look brand new.
South Florida Approved
Your newly painted cage will better withstand the heavy rain, UV rays, and salt-laden air take their toll on screen enclosures.