Here are some of the many things we can do for you: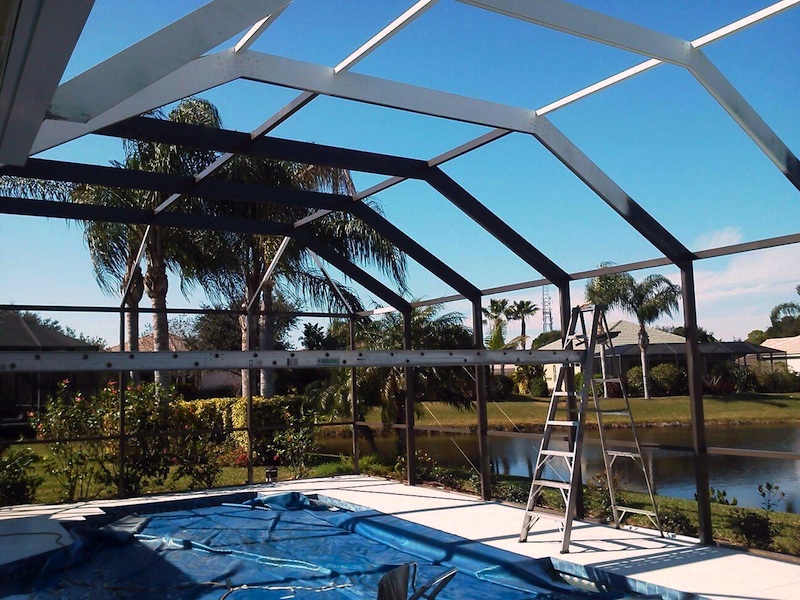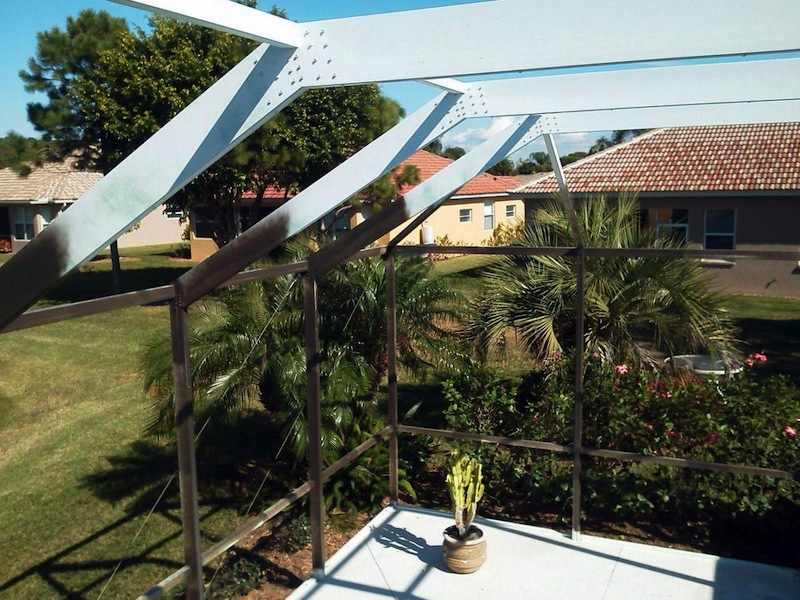 Replace all Screen Enclosure Hardware
This includes New door handles and kit, install a new triangular based cables to stabilize the cage and all new bolts top and bottom. All bolts to be used are Nylotech which is a steel screw that is encased in Nylon which will never rust Ever guaranteed.
Prime and Properly Prep the Cage
We remove all bubbling and flaking paint along with chalk from the original powder coating. We also pressure wash algae, dirt, and any other particle buildup.
Then with the correct prep work I.e. taping covering the surrounding areas taking proper caution to protect your pool area by using tarps and lots of sanding and cleaning we can turn your outdated cage and return it like it was when it was installed.
Alliance Offers a 5 Year Warranty
This includes protection from any peeling or flaking. You can enjoy your new custom colored cage for years to come knowing we've taken the proper steps to assure a lasting painting. Ask about our long list of very credible contractors that can take care of other projects you might need. Everything from pool and deck renovation, swimming pool renovations, pool cage lighting, and screen repair.