Palm Beach Bronze – Blending a Pool Cage with the Surroundings
This particular cage was done in Palm Beach, Florida. It was a total restoration which included replacing fasteners and bolts with a new Nylo-tech system. After proper sanding and prepping, we painted re-screened the pool cage.
The customer wanted to completely change the look of his landscape so restoring the white cage included a transformation of sorts. In this case a bronze cage was in order due to the amount of plants and trees that surrounded his cage. We understand the amount of time, effort and money that goes into landscaping and wanted to compliment the natural surroundings.
The system we use to apply the product allows us to keep the area clean of debris and also eliminate over-spray (common with other less careful painters). This highlights one of the largest overlooked aspects of this trade. Proper prep work and taping off areas that should not be painted are essential for a proper job (and a happy customer). Using various types of drop clothes, solar panel covers, and bed sheets are all used to assure that your patio or pool area will be untouched and undamaged while the poolcage is brought back to life.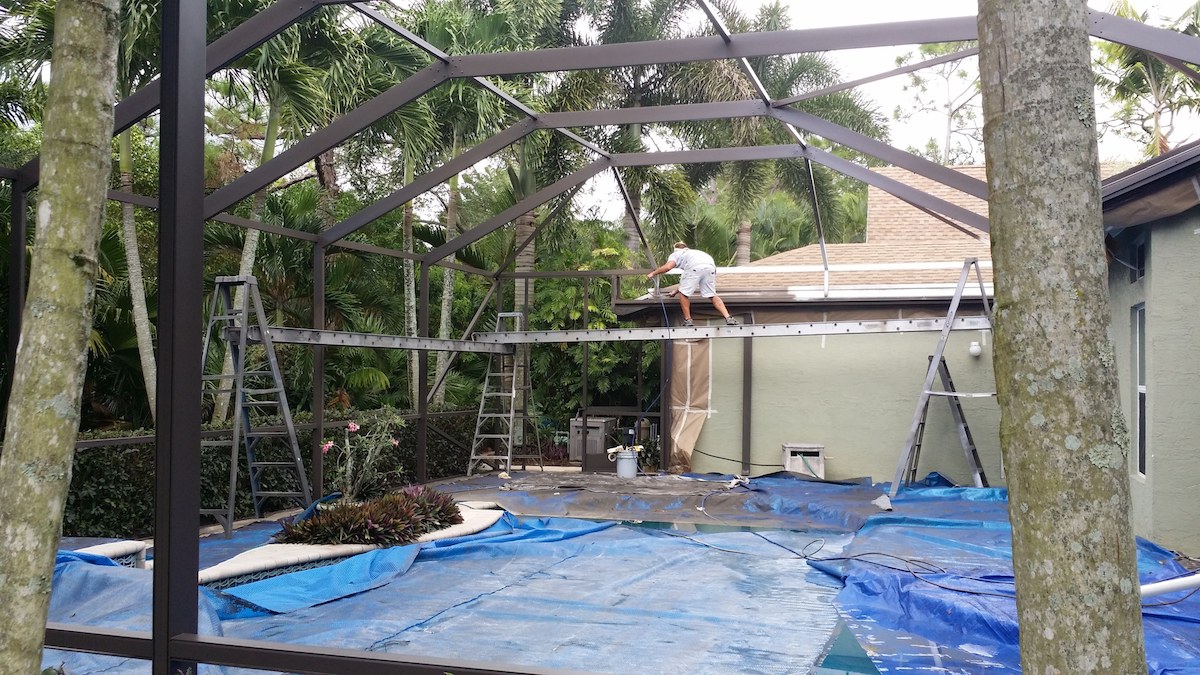 Interested in a Free Quote? Call 954.295.9535
We've expanded our coverage throughout South Florida to meet the growing demand of our service.