Our Commitment: Using Quality Painting Products
Screen Enclosure Painting uses only the top quality paints for your cage.
Aside from our commitment to doing things the right way, the first time; We've listed some reasons why quality paint is of up-most importance.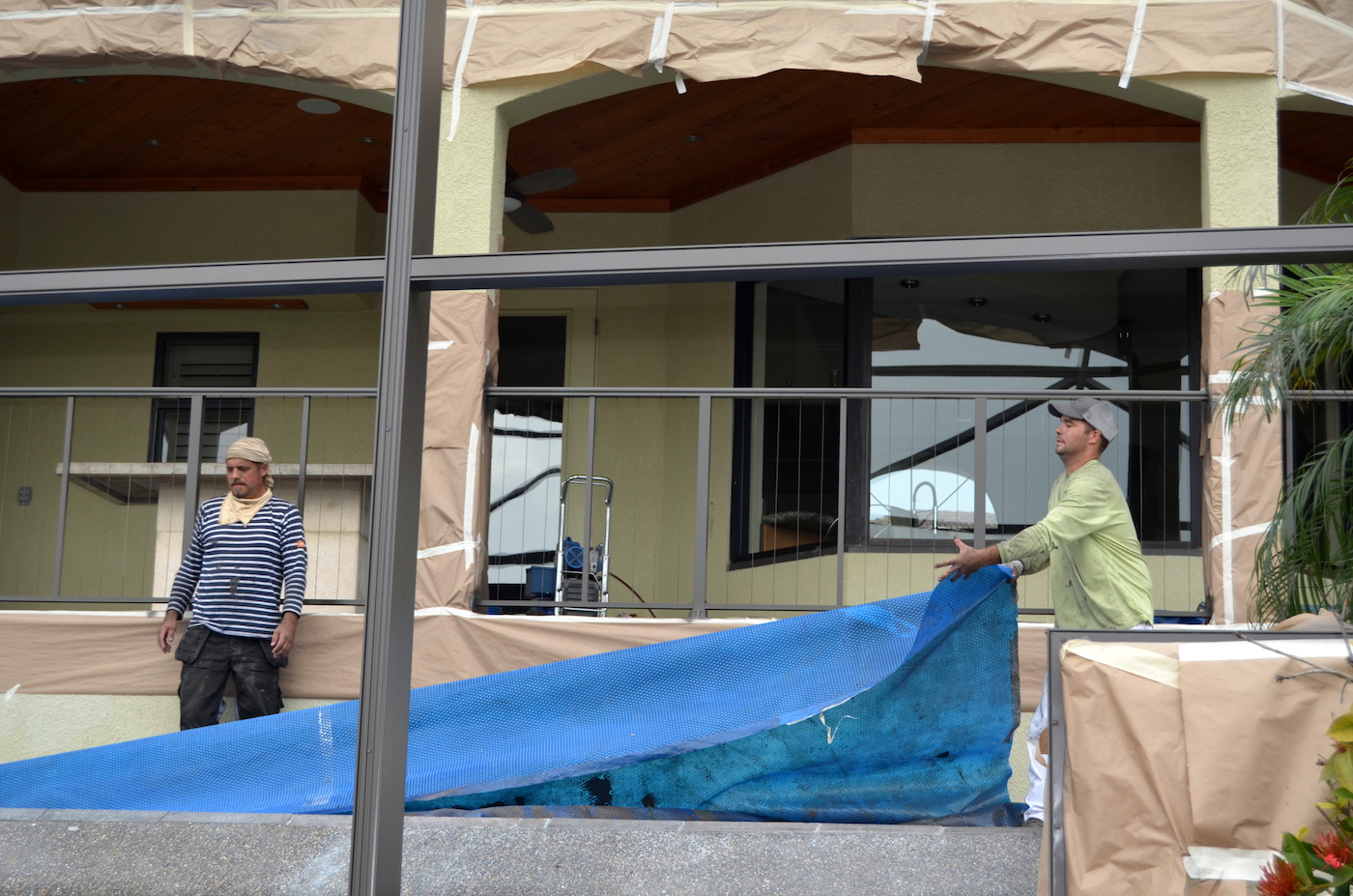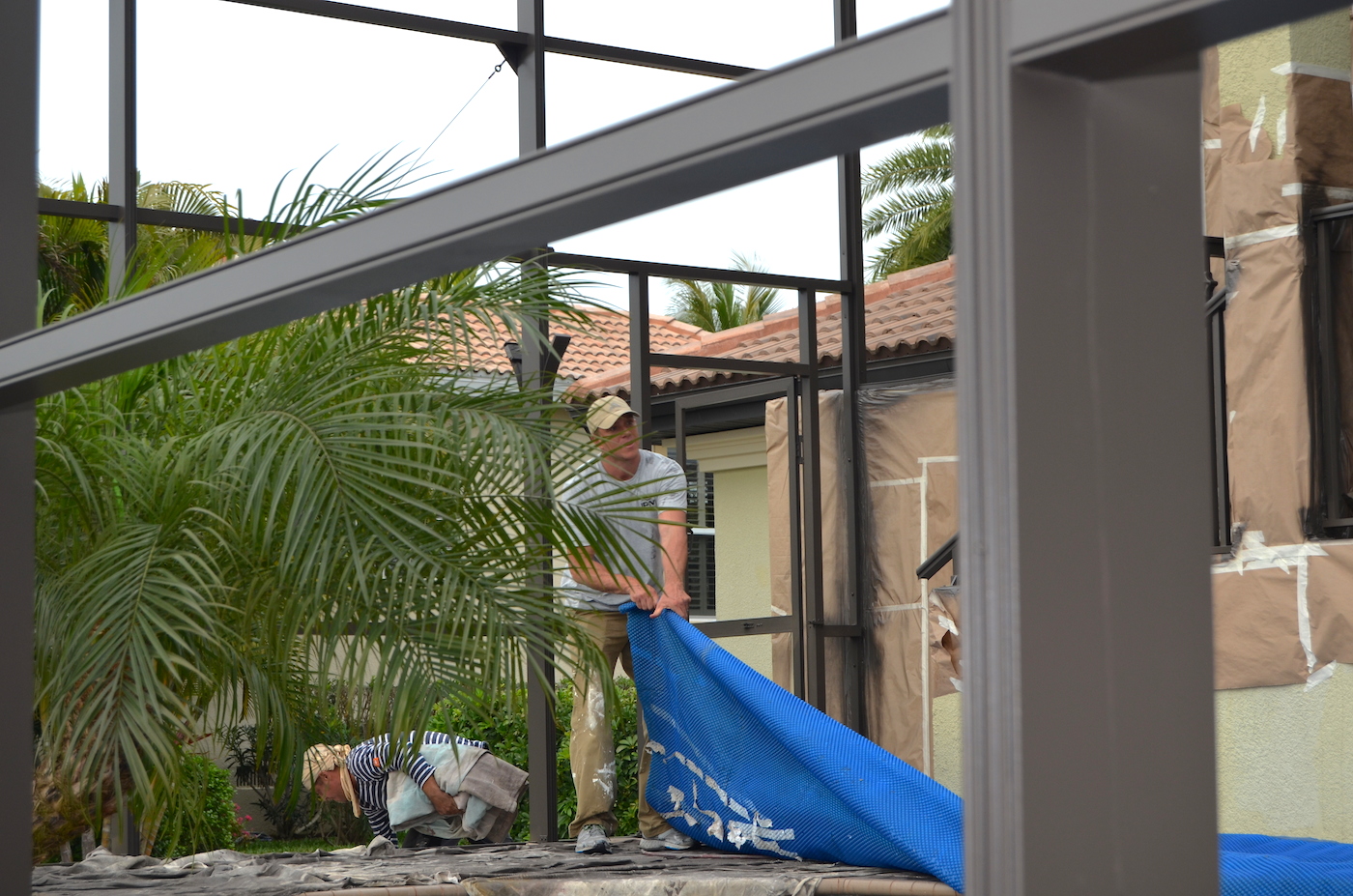 Using Correctly Specked Paint
Without the correctly specked paint, the list of problems you may run into would be numerous. By using a acrylic latex and enamel base paint made for metal and aluminum we are able to achieve maximum adhesion. If you were to try just use just an exterior latex paint it would fail because it would not dry hard enough and be able to withstand the amount of punishment necessary (UV damage, wear and tear from pets and kids, as well as heavy rainfall and salt water air).
By using a straight oil based paint you would run into the opposite problem. It will dry too hard and will not expand and contract with the metal. In many cases it will crack and fall off.
We've Found the Perfect Mix
We have found and used the perfect mixture for years and stand behind this product along with Sherwin Williams the company who makes it.