Restoring a Pool Enclosure in West Palm
A Testament to Proper Preparation and Restoration
We received a call about a pool cage in West Palm that was in desperate need of refurbishing. This particular pool enclosure was located in the Ibis Golf and Country Club and had seen more than it's share of thunderstorms, 9-iron shanks, and salty air. The constant sun and moisture certainly take their toll on painted metal and steel fasteners.
Battling Corrosion and Rust
Upon first inspection, the original powder coating was coming completely off. To get a good estimate of the damage, we pressure washed the entire cage prior to refurbishing it. Upon retuning the next day, the cage was wiped down once more to insure all loose/non-permanent residue was removed. In this particular case, removing the original powder coating lead to better adhesion with the fresh paint we applied.
The resulting protection and appearance of the aluminum pool enclosure was outstanding. Alliance applied our blend of sealant and paint and returned this worn, white cage to new. This is a great example of what happens when you hire a specialist to do the job right. A screen enclosure that looks great and will do so for years to come. Luckily, we didn't have to fend off any errant golf balls while we were working!
Before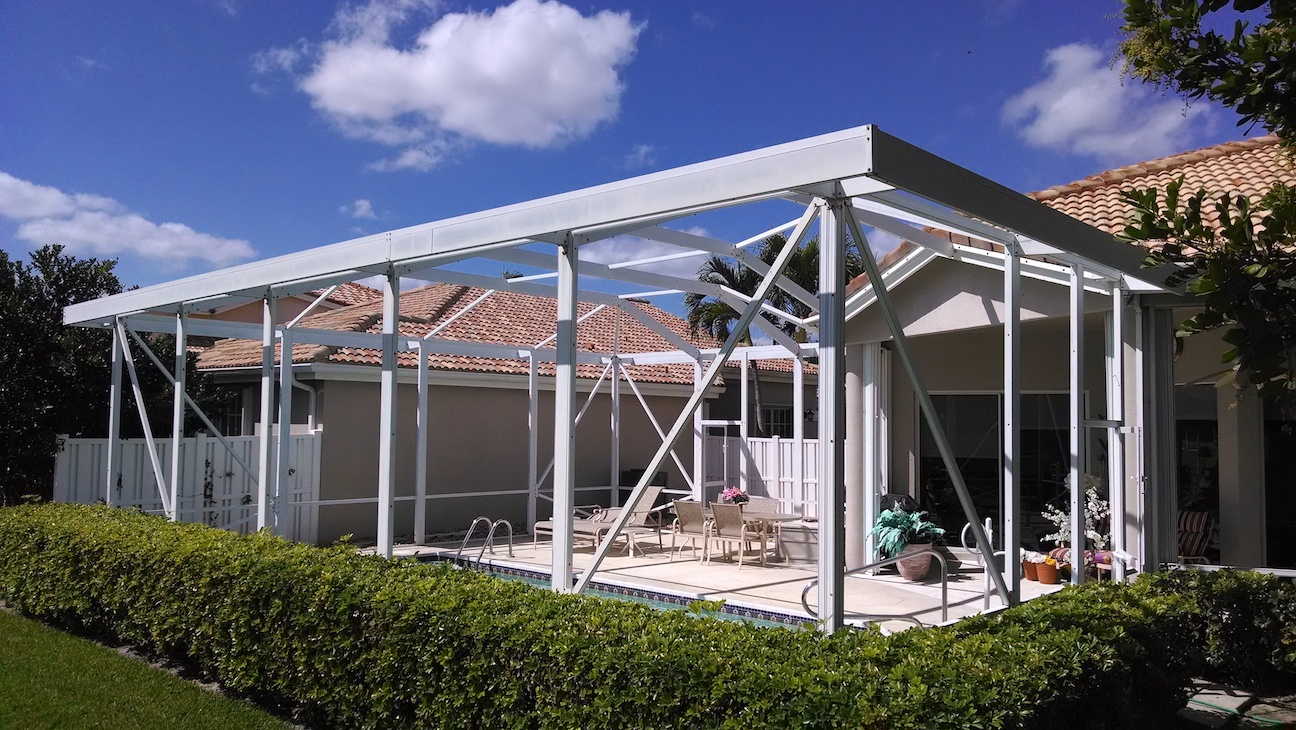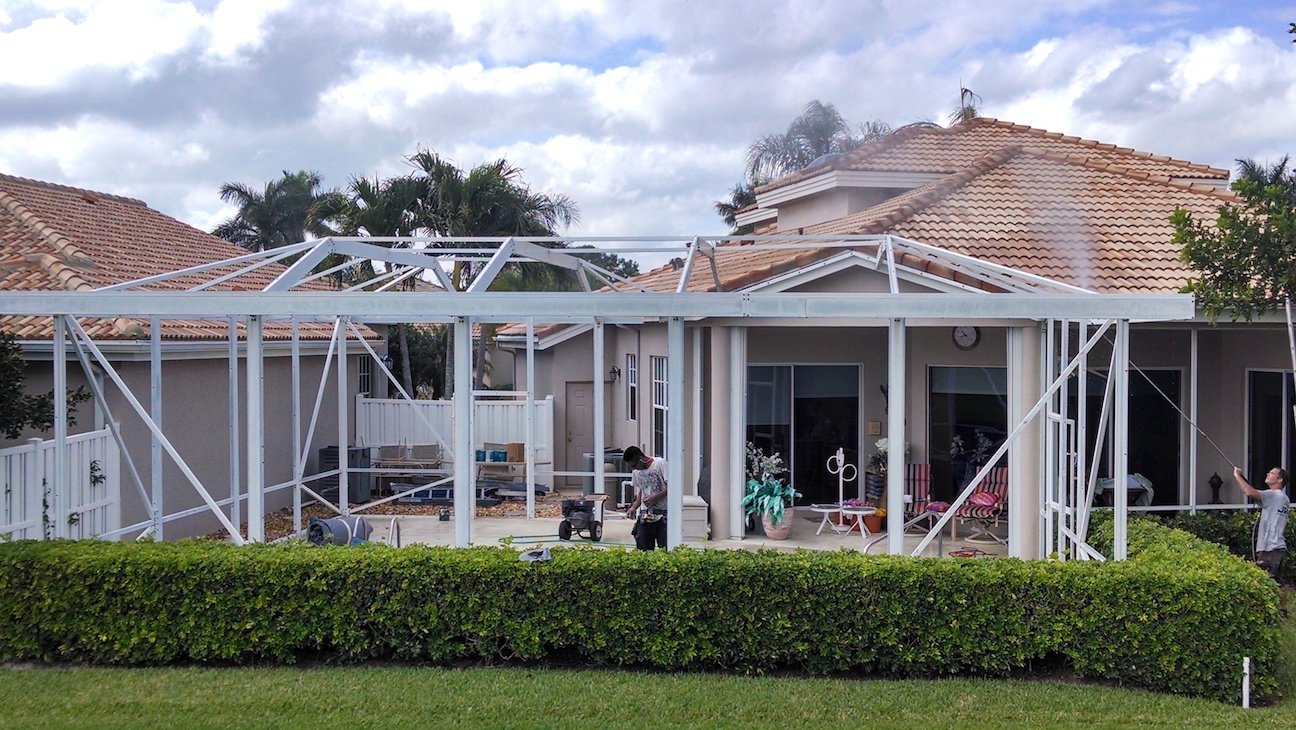 After